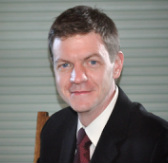 David Handley, MD
720-432-1608
office@davidhandleymd.com
www.davidhandleymd.com
I am a board certified psychiatrist practicing in Denver, Colorado.
It is my goal to provide each of my patients a comprehensive, patient-centered and collaborative treatment plan. I am available to provide both psychotherapy and pharmacologic treatment depending on the needs and goals of my patients. I am also happy to provide consultations for patients, their primary care provider or other mental health providers.
I offer psychiatric evaluation and treatment for a wide range of problems, including:
Mood Disorders (Depression, Bipolar)
Anxiety (Generalized, Panic, OCD)
Post Traumatic Stress Disorder
Insomnia
Psychotic disorders
Personality Disorders
Cognitive disorders
Grief and Loss
Relationship stress
Family Conflict
Post-partum mood problems (for both women and men)
Men's Health
Chemical Dependency and Addictions (including Suboxone (buprenorphine/naltrexone) for opioid replacement therapy)
Selected credentials:
--Chair, Department of Psychiatry and Addiction Medicine, National Jewish Health/St. Joseph Hospital, 2012 to current
--Medical Director, Behavioral Health Department, National Jewish Health/St. Joseph Hospital, 2012 to 2015
--Chief of Psychiatric Hospital Services and Network Management, Colorado Permanente Medical Group, 2011 to 2015
--Assistant Clinical Professor of Psychiatry, University of Colorado School of Medicine, 2007 to current
--Attending Physician, Psychiatric Emergency Services, Denver Health Medical Center
--Diplomate, American Board of Psychiatry and Neurology, 2008
--Member, American Psychiatric Association
--Member, Colorado Psychiatric Society
--
5280
"Top Doc" 2010, 2013
I enjoy working with a wide range of adult patients, from those overwhelmed with life stress to those with complex mental illness or addictions. A common theme that emerges during the course of most treatments is the notion of choice--the idea that you can choose to do things differently, that you have options despite how trapped you may feel, that the past does not have to define your future. Destructive patterns of behavior can be left behind as you invest in healthy relationships and improved self-care. This process of change often renews a sense of control in our lives, that we can still have a say in some things despite the sometimes overwhelming circumstances in which we live.
If you would like to discuss your specific problems with me in more detail, please
contact me
. If I don't think I will be able to meet your needs I will let you know this and offer referrals where appropriate.